Building a beautiful website doesn't need to take a long time. Even with the granularity option inside the Oxygen Builder offer, you can design a website faster than Elementor, Divi, and Brizy.
What's the secret? You didn't need a secret to do it. Building a design system is the key. If you have built a design system, you can create any kind of element with a consistent style. You can save a lot of time by creating reusable elements or components.
Reuseable elements allow you to build the repetitive part of the design with optional style adjustment, and even you can reuse it for another project.
Introducing Core
Core is a powerful design set for your Oxygen projects. It uses well-defined utility classes and the CSS grid to save you time prototyping a site structure and make global changes quickly.
Core Framework is an extensive design library and a faster way of building beautiful sites with a consistent look. Making a site perfectly consistent was never so easy in combination with Core utility classes and Oxygen Builder. CSS grid columns, cards, typography, sizing & spacing, colors, and much more are already set!
Core homepage: oxyninja.com/core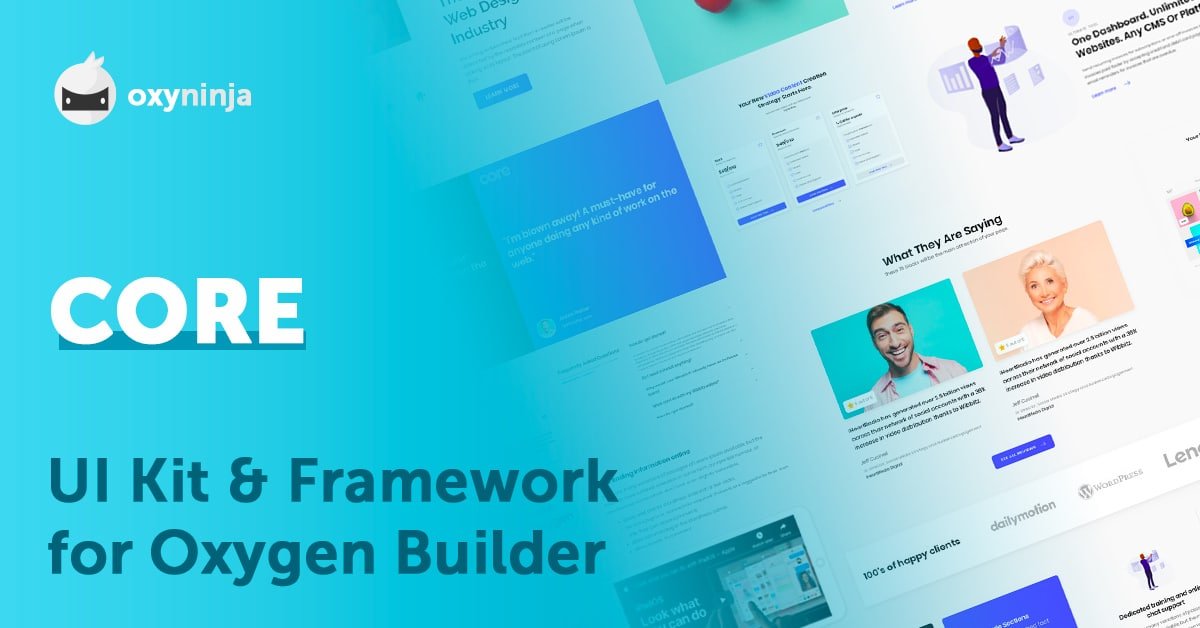 If you are a Freelancers & Agencies, once you take full advantage of the Core Design Library & Framework, you will find yourself saving hours of design and development time spent on each project. Less time spent means more money made.
From headers, footers, mega menus, heroes & titles to many different content layouts, forms, shape dividers, and much more. Build amazing layouts and entire pages in minutes using the Core design library! 160+ Sections and keep growing
Build Faster & Better.
Become An Oxygen Ninja!
Buy now on oxyninja.com/core